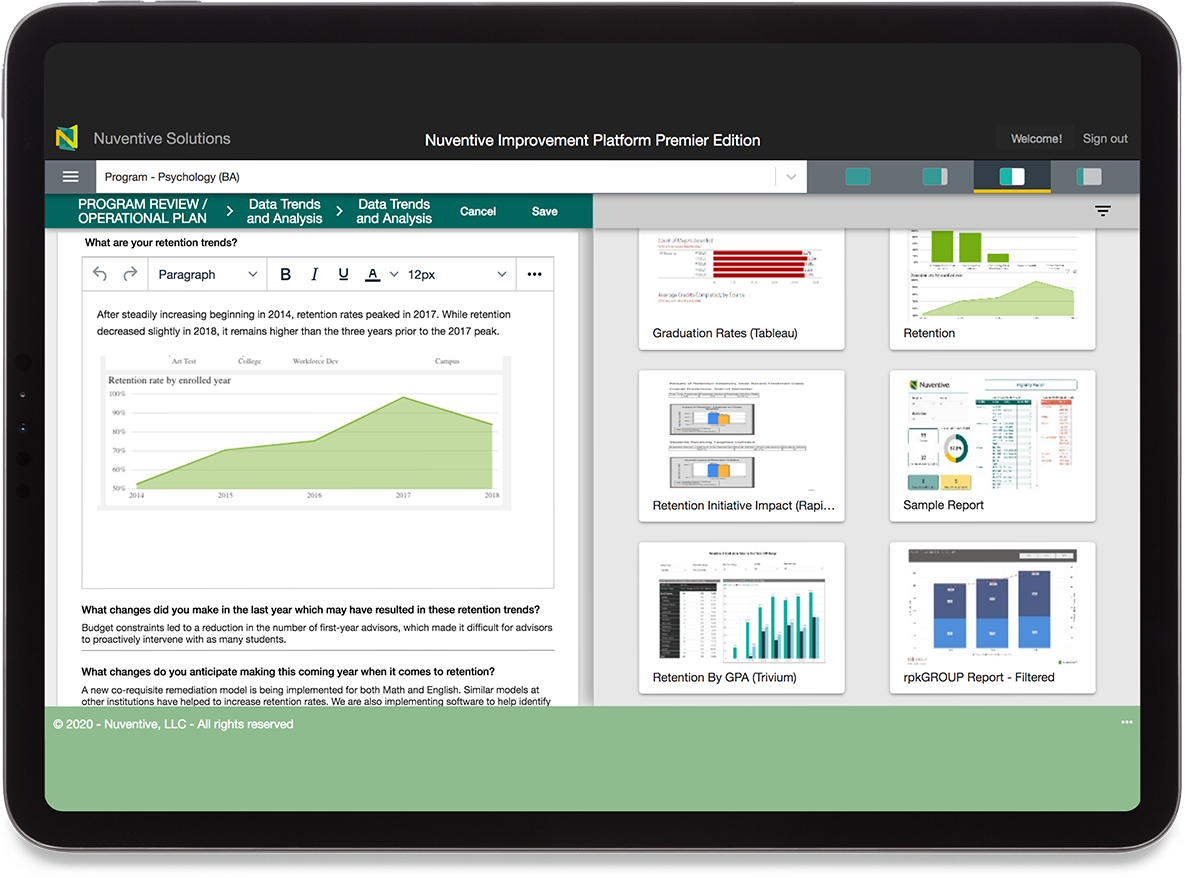 Build a culture of data-informed improvement
Nuventive delivers the capacity today's leaders need to achieve progress on any number of strategic goals, plans, and initiatives, making it possible for colleges and universities to build a sustainable culture of data-informed improvement.
Request a demo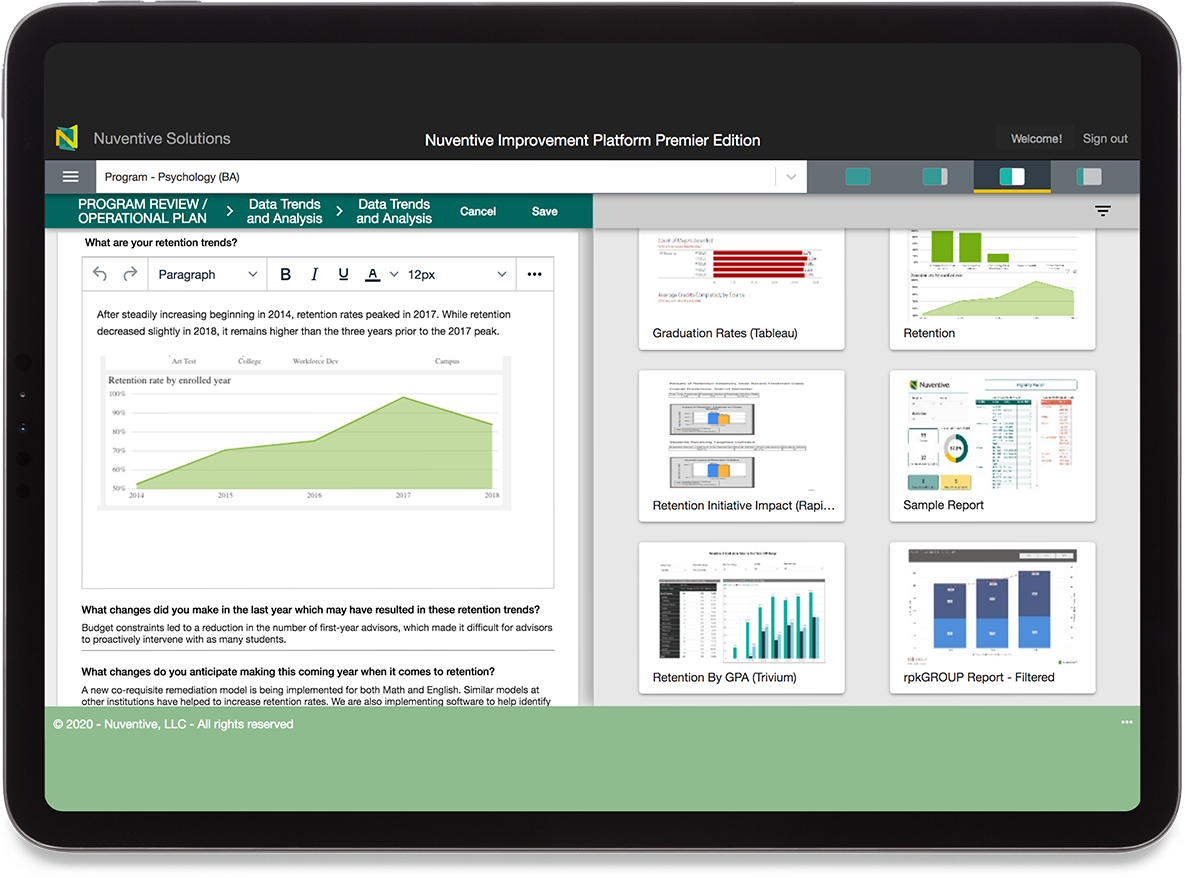 Turn your plans into progress
To help you advance any transformation initiative on campus, the Nuventive Improvement Platform combines traditionally siloed planning, measurement, and outcomes information in a single screen.

Learn More Learn More
Uncover valuable insights
Nuventive BI is a custom business intelligence (BI) service designed to deliver new, powerful abilities for exploration and discovery through data integration and visualization. Specialized solutions, like the California Community College BI Content Pack, swiftly meet specific reporting needs.
Learn More
Learn More